Here are 5 very funny caption pictures, featuring ninja ducks, crazy Japanese guy and even Yoda! Don't forget about the epic fat kid as well, always brings a laugh!
Let's get on with this little curated collection.
Voices in my head.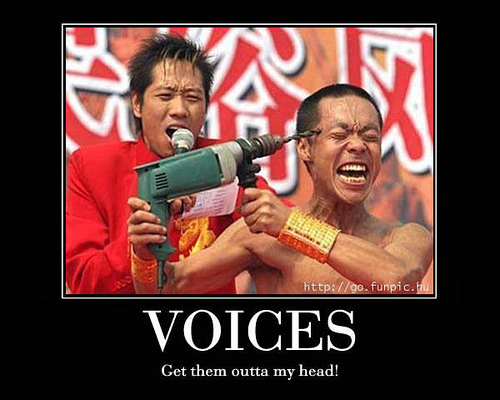 Yoda lookalike.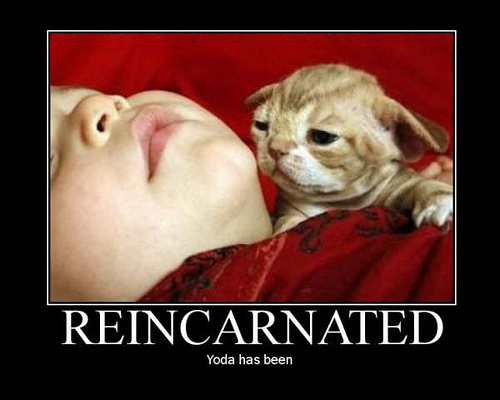 Crazy Japanese people.

No candy paedo joke.

Ninja ducks.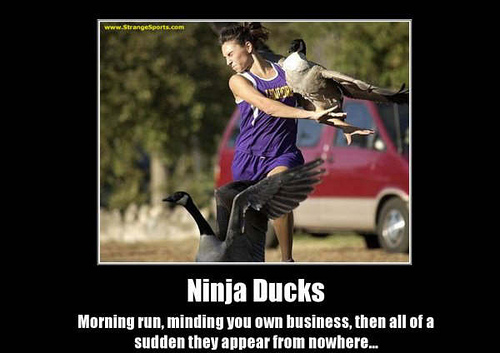 If you have any funnier demotivational posters you are welcome to send them into us and we will take a peek. We give recognition so it is worth your while if you are the creator. These posts are popular so we can throw a few eyeballs your way.
Feel free to throw your thoughts in the comments section below, they are always welcome, good or bad.
Source: images originally found on Flickr with a Creative Commons license. The account has since been deleted on Flickr so no source links are available.