Here's a collection of 9 funny baby pictures complete with our very own made up captions. Feel free to add your own ideas as well in the comments section further down. All credits are given at bottom of page for original photos.

"Oh crap, those mushy peas have gone right thru me, gotta stop feeding me so much maa"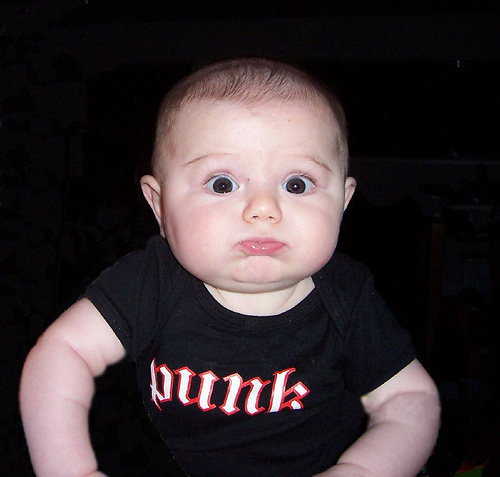 "Rooxxxxxannnneee!!"

"Eh sista, don't let dis pink top fool you, I'm straight up west coast."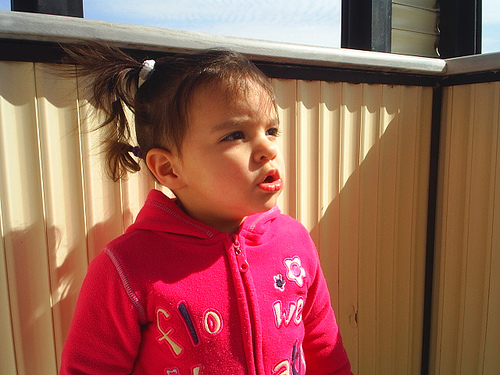 "Stop asking me, no I don't work at International Rescue!"

"Yeah mum, it's me, my dinner ready yet?"

"This is funny, but please don't put me in an Eeyore outfit"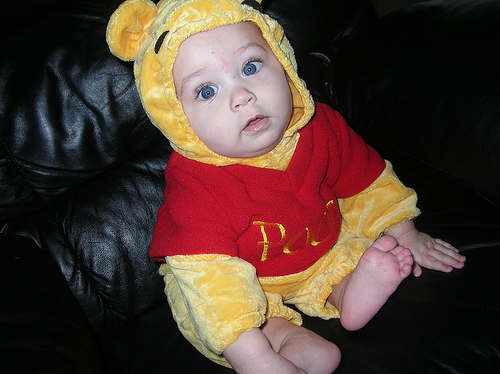 "Look into my eyes, not around the eyes! Into the eyes."

"They call me G.H.E.T.T.O"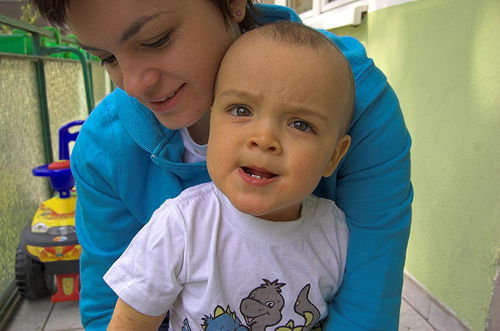 "I'm not cut out for all this crawling malarkey..I'll just stop…for….a……seco..zzzzz"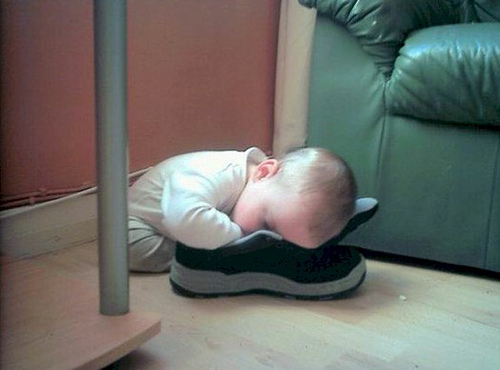 description: funny baby picture in shoe
Can you think of any better captions? Stick them in the comments area below. Thanks for visiting today, all sources are listed below, and available on the creative commons license so you can use them as well. Lots of love to the uploaders for allowing them to be used by others.
Image credits (in order that the above appear). All used thanks to Creative Commons license. neeta_lind, azchristopher, mada,froggygrl727, joshlewis, breezy421, rcstanley, soylentgreen23
Any more great pics or demotivational posters like these send them into us and we will take a peek with a view to publishing them on this website.
Throw your personal thoughts about these little munchkins in the free section here.