Ever since the mid-1970's this man has been making people laugh. He made the transition from being a folk singer to a full-on comedian with huge success. As well as being a stand-up Billy has appeared in many films including Indecent Proposal and The Last Samurai. Add in lots of guest TV appearances, his own shows, and a small library of books and you can see how huge this highly respected comic is.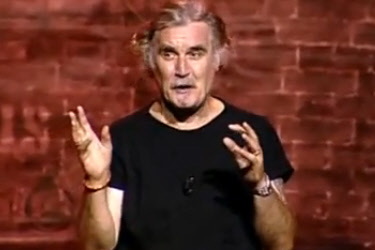 So here are funny Billy Connolly jokes, right from the Scotsman's mouth.
"Never trust a man, who when left alone with a tea cosey….doesn't try it on."
"There are two seasons in Scotland: June and winter."
"Have you heard about the oyster who went to a disco and pulled a mussel?"
"Roses are red, Violets are blue, I'm a schizophrenic, and so am I."
"I'm famous for my bottom dances, but you'll only see my bum and willy if you raise a million pounds within an hour."
"Before you judge a man, walk a mile in his shoes. After that who cares? He's a mile away and you've got his shoes!"
"Marriage is a wonderful invention…then again, so is a bicycle repair kit."
Here is the trailer for his latest DVD, Live In London, available now:
On The TV
You can now catch Billy doing programs such as 'Journey To The Edge Of The World' on ITV. But if you want to relive his classic performances you can pick up his DVDs at some great prices.