A new campaign is out and about on the web and TV to promote the top English Ale, Bombardier. The main character is played by Rik Mayall.
Here are the videos for your viewing pleasure. First up is the full version of the main ad, then their are a couple of guides. Watch and enjoy. Bang On!
Full length ad – Bedforrrrrrd.

Guide to Golfing – always place your balls on a pedestal.

What do you think to the ads? Love or hate them? You can comment below or on the YouTube clips to share your opinion.
I'm off for a quick pint down 'The Old Bush and Fiddle' – Huzzah!
If you like Rik you may also be interested to check out these audio books which he did the voice for.
Image used as thumbnail in category is a screenshot from the first video.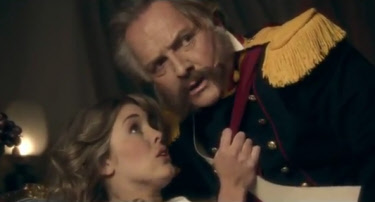 Last Updated: