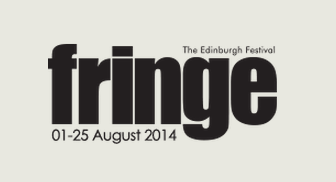 There are tons of comedians heading to Edinburgh this year to perform at the Fringe. Here are some of our hand-picked acts to go and see:
Top new comedians
Jonny Awsum: Sexy Noises
Gilded Balloon Balcony: 30 July – 24 August. 10.15pm
£6 – £8.50
Jonny Awsum is set to make his debut at the Edinburgh Fringe this year with his brilliantly exciting musical comedy and stand up extravaganza.
Jonny Lennard: Tale Blazer
Assembly George square: 30 July – 25 August. 5.20pm
£6 – £11
This inappropriate fairy tale story-teller is performing his debut show this year. Look forward to a blend of satire, surrealism, character and stand-up comedy.
Kevin J: The Urban Truth
Laughing Horse @ Counting House: 1- 24 August. 3.30pm
Kevin J started comedy at the young age of 19 and is now debuting at the Fringe. In the past he has performed in big venues such as The O2, and Shepherd's Bush Empire. He has also been nominated for best newcomer at the Urban Comedy Awards.
Acts from abroad
Dan Shreiber: C*ckblocked From Outer Space
Underbelly Daisy: 30 July – 25 August. 5.40pm
£6 – £11
The co-creator of BBC Radio 4's museum of curiosity, and QI elf Dan Shreiber, is debuting his first hour long show at the fringe this year. Originally from Hong Kong, Dan now lives in London and is a regular on the comedy circuit.
Eddie Pepitone: RIP America, It's Been Fun.
Pleasance courtyard, Above: 30 July – 24 August. 9pm
£7 – £14
American stand-up comedian Eddie Pepitone is making his triumphant return to Edinburgh this year. Eddie regularly appears in American television shows such as Arrested Development, It's Always Sunny In Philadelphia, and Flight of the Conchords.
John Hastings: Adventure
Pleasance Cellar: 30 July – 24 August. 9.45pm
£6 – £9.50
Canadian comic John Hastings has won a number of awards in his home country, and after 8 years of performing in Canada he will be coming to the Fringe. John's stand-up and observations on the UK always attract a crowd (and rightly so).
Will Franken: The Stuff They Put In Sleep
Just The Tonic at The Caves 31 July – 24 August. 10.40pm
£5 – £11
With an array of 4 and 5 star reviews for his previous shows, American-born Will Franken is always loved at the Edinburgh Fringe.
He brings, mad-cap characters, lots of energy, and true absurdity to the stage.
Top sketch groups
Four Screws Loose: The Big Screw-Up!
Assembly Bosco Tent: 30 July – 25 August. 6.15pm
£6 – £11.50
Fringe favourites Four Screws Loose return for their fifth exciting year in Edinburgh. You'll see sketches about the Jeremy Kyle Show and internet addicts, hear musical comedy theatre. Along with high-energy dance breaks and audience interaction. This show has it all.
Hennessy & Friends; Murmurs
Cowgatehead Space 1: 1 – 25 August
Hennessy & Friends are regulars at the Fringe and they return this year with their new show filled with brand new character, riotous sketches and all the usual nonsense! As individual artists, they have appeared in ITV2's Plebs and Channel 4's Phoneshop (plus more!)
Short & Curly: Who Dunnit?
Cio Roma: 2 – 23 August. 3.20pm
Short & Curly consist of award-winning stand up comedian Paul F taylor and character comedian Rebecca Shorrocks. Together they are performing a comedy murder mystery including slapdash sketches, bad accents and larger than life characters.