Ready for your eyes to be tricked again? Ok here is another clever image. Take a peek for yourself, run your eyes across the 3 columns made of dots and see what happens.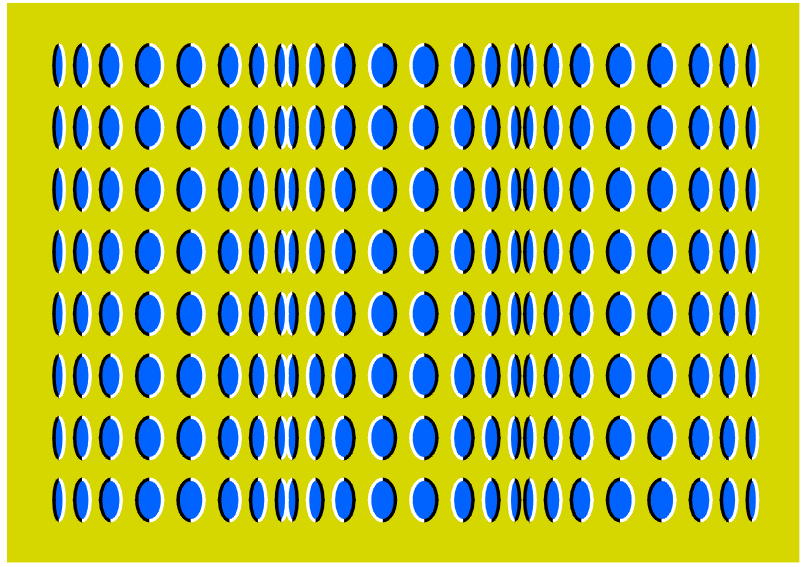 Can you see the columns apparently spinning? They aren't really, it is just the clever design tricking your eyes. Funky huh! Don't look at it too long though you may feel dizzy.
Don't forget to check out more cool visual optical illusions and other similar cool stuff below.
Credit for this particular one goes to: flickr / katy bygrave (link no longer available as source, has been removed). If you have any more fly them our way and it could get published.