Here is a page of goodies from the awesome British comedian Sean Lock.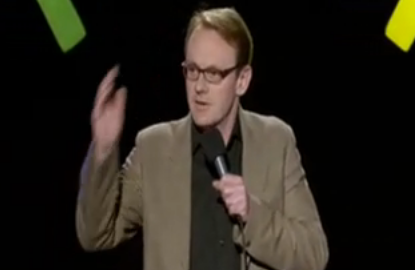 Most people know him from "8 Out of 10 Cats," or "TV Heaven Telly Hell," but he is mainly a stand up comedian, and one of there best there is in the UK.
Here are a couple of clips in stand up, as well as two TV appearances. The second clip is the opening to his 'Live DVD' released in 2008. Below those, you can see some of his jokes.
Video Clips:

Collection of Jokes:
"Interesting fact: a shark will only attack you if you're wet."
"A bit of advice: never read a pop-up book about giraffes."
"The hardest job I ever had was doing the horoscopes for the Big Issue."
"I started doing panel shows, and I found that people liked me on them. They're fun. They're well paid. And you don't have to spend six months writing them."
"How do you get a fat bird into bed? Piece of cake."
"I drive a carnival float with a full steel band on the back. The reason I got it was because I keep getting my bloody stereo nicked."