The first series of Jinsy was excellent. With a quality cast including Harry Hill, David Tenant, Jennifer Saunders and Peter Serafinowicz.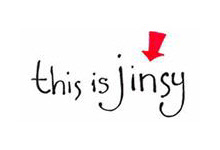 Here are some Jinsy quotes:
Terry Hint puts budgies in his pasties.
Now it's time for Sandy's Choice, A talent competition, judged by a dog.
I'm Mr Slightlyman – the master of balls.
Gentlemams and Ladyfams, welcommmme…
Warnings from the melt office. Ouch, with the occasional ooh, arghh.
Keep your blasphemous remarks to yourself Sporral. Especially under the watchful eye of the permed owl of Veronica.
Residents of Jinsy stand by your tessalators, now is the time to sing, sing, sing!
Stand back, you're dripping.
The leaning pipes of Peter. Pipes!
That's why I always eat toast with my elbows.
Smug shoes sir. They change colour depending on how happy you are.
(song) I made a cake of your face, it didn't take me long to bake, raisins for your eyeballs, icing on your pimples. Face cake! Face cake! Face cake!
He is a human turd.
Your face! Did you fall in a fire?
Terrible conditions for the fun fungus walk, setting off from Bobs mold hut.
I heard the crys…but I just thought it was the voices in my head.
Diddlybits ahoy.
Nightly bye
These are just some of the funny lines we can remember. Know of others? Add them in the section below.
Missed the first series? It is available to buy now on DVD. The show is also expected to be back for a second season so watch out for that!
Last Updated: