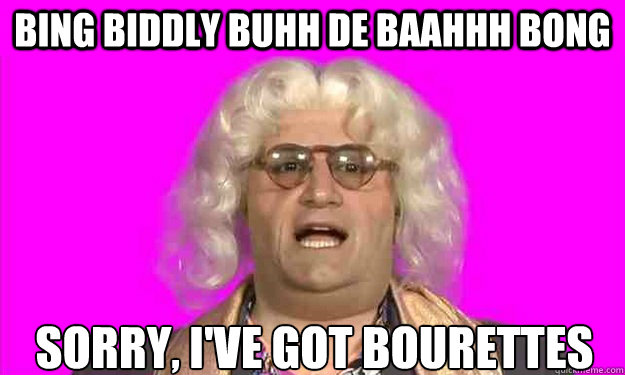 The world famous art critic Brian Badonde unfortunately suffers from a bad speech impediment which goes by the name of 'Bourettes'.
This means that he often pronounces words with a 'B' and also makes random noises such as 'Boh'. But that doesn't stop him from being a bloody good TV reporter! So here are some of his best clips from the TV series Facejacker, click the play buttons to get laughing.
MC Rap Battle with Nappy (second part)

Bing! Brians journey through the Art Of Technology

Quotes
Here are a few lines (well.. more just words) from the man himself, feel free to do your own impression when you read them – like you wern't going to anyway!
Slap you on your little calfy muscles
Breally?
benuine….Bindian Bisky
Biddly bee!
Let's do it
Bono nonono
But when do you give someone a fisting?
Bindeed
DVDs
Want to watch Facejacker back? You can get the DVDs released by Channel 4 quite cheap if they are used, here are the new prices, click on them for the second hand cost.

You are welcome to throw your favourite Brian Badonde quotes and random things you think he would say in the comment section below! You can catch more of this wonderful art critic in the Facejacker programs, at the time of writing they are still available to view on 4OD, or you can buy the DVD.