Here is one of those cool eye trick images. Look at the image and just move your eyes towards the different circles, you will soon see the other circles appear to be moving!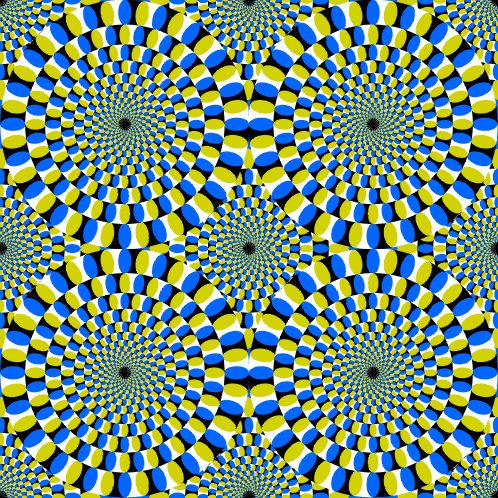 I wonder how it tricks your eyes like that? P.S Don't look at it for too long you'll get a headache.
This is really funky. It doesn't matter how many times you try either it is always the same outcome. Seems impossible to adjust to it. Clever bit of work from the creator.
If you know of more crazy funky stuff like this you can send it into us via the super speedy magic that is electronic mail, we will take a look and publish it if its good enough. As always, opinions welcome further down.
Credit this time round goes to flickr / maltesen for this one. That is the place we found it. Used for free under creative commons license so others are more then welcome to get it on their site as well.