Here is another very funny photograph with a great caption to go with it. It's only a hot babysitter with attitude!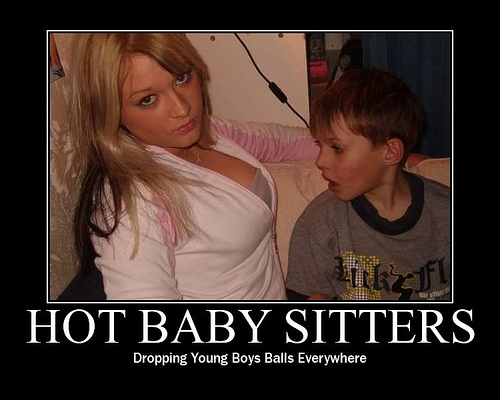 Hot baby sitter credit: flickr / suzanneandsimon
Don't forget to check out our caption category for more funny caption pictures! Your eyeballs will thank you very much.
If you know of more similar photos and quality demotivational posters you are welcome to send them in and we will take a peek, if good enough we will put them on the website. What do you think of the above bit of imagery, can you come up with something better?
Throw your own comments for others to read in the section further down the page. Happy days. Keep it clean, I'm sure some of the younger viewers may get a bit chubby in the mid region so go easy.