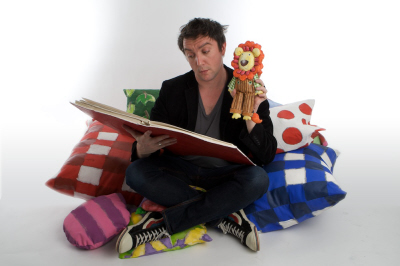 Here are some of the best videos by Peter Serafinowicz, the British actor/comedian/writer/composer. Can't say his surname? Me neither, who cares, watch his clips and enjoy, including the quality Mr Butterfield sketches! You can also read more about Peter at the bottom of the page including the kid's program 'Driver Dan's Story Train' he is in at the moment.
Mr Butterfield shares his diet plan with you.

Would you like to win £100?

Rings And tings.

You may notice Peter from lots of TV programmes/films including; Shaun of the Dead, Hardware, Spaced and of course his very own 'The Peter Serafinowicz Show' broadcast on the BBC in 2007. He has also appeared on; 8 Out Of 10 Cats, Have I Got News For You, QI and lots more funny shows.
He's currently in Driver Dan's Story Train, a kids program which can be watched on Cbeebies every day at 12.30pm. It is a fun show for kids aged between 2-6, which encourages reading and literacy, Peter does the voice for the main character Driver Dan!
Image credit: © Paul Hampartsoumian 2009.