Iranian-born Shappi Khorsandi's family fled to London after her father criticised the Islamic regime, and this background often features in her work. She established herself on the stand-up circuit after been a finalist in the BBC New Comedy Awards 2000.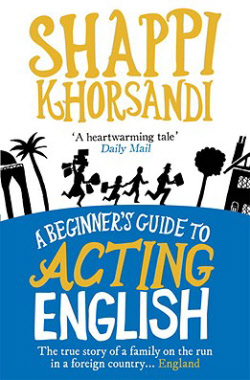 Khorsandi has appeared on a string of radio programmes, including her own four-part BBC Radio 4 series Shappi Talk. She is also a TV regular, having appeared on shows from Have I Got News for You to Live at the Apollo and Friday Night with Jonathan Ross. Her memoir A Beginner's Guide to Acting English is available now. Here are some funny Shappi Khorsandi jokes:
What Iran needs now is a more modern leader – a mullah lite.
For exiled Iranian writers, the closest thing we have to a literary award is a fatwah.
The worst audience is when some pub landlord sticks a microphone in the corner and calls it a comedy club. Everyone is thinking we only came here for a pint!
Nowadays, if someone asked me to play some Milton Keynes pizzeria for a fiver, I would say stick it. But when you're starting out, you do it all.
At a midsummer festival in Dorset, some Morris Men grabbed me, danced around me, lifted my arms and said, 'If this woman isn't pregnant in a year, we will come back and do it properly.' I was like, what, gang rape me?
I've had loads of calls from the media asking me if I'm Muslim. If the journalist says they'll put my picture in paper if I say I am, I'll reply 'Allah be praised!'
This guy said he wanted to understand my culture. I said: 'Well, I'm from Ealing, what are you going to do? Memorize the Central Line?'
I'm not going to tell anti-man jokes. I like men. My father was a man. And his father before him.
If you missed Shappi Khorhandi's Edinburgh show, she tours the UK this autumn until the end of the year with The Moon on a Stick, including a date at Greenwich comedy festival. For some dates, she appears in a comedy double bill with fellow comic Jon Richardson.