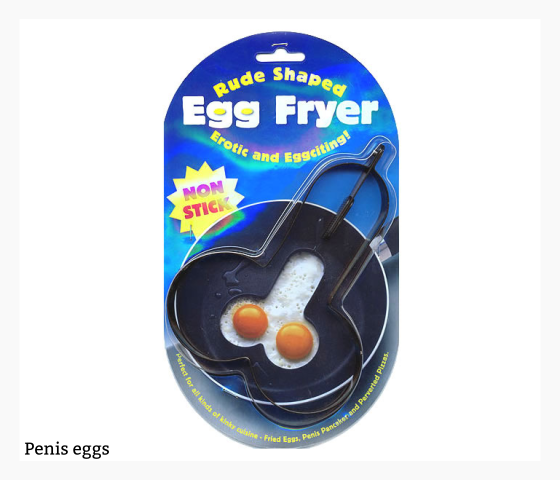 It's A:
Novelty Egg Fryer In The Shape Of A Penis!
You really can't beat a good Full English fry up in the morning! Why not make it even better and make your eggs into the shape of a penis for no reason whatsoever other than a bit of fun. This novelty cookware will help you do exactly that.
Don't be fooled by the product photo, it might take a couple of attempts to get the egg yolks nicely in the middle of the testicle locations. But once you mastered it then it's a new skill for life. Serve this up for friends to see their reaction.
Picture it now, sitting in the middle of your sausages, bacon, beans, fried bread, and hash browns, then pride of place in the middle, your big egg dick!
Don't forget to wear your boobs apron while cooking.
Probably don't buy this if you work in a café though. The customers may not approve.
Buy It!
Visit the retailer to check availability and current price.
Found In These Gift Lists
Our score for Novelty Egg Fryer In The Shape Of A Penis!:

78

out of

100

!