Quotes from Classic Golf Comedy Movie 'Happy Gilmore'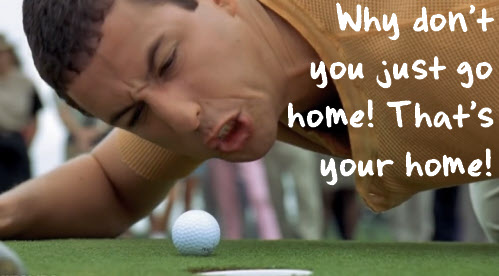 Happy Gilmore starred Adam Sandler and was released in 1996. 20 years later it is still awesome! Here are some of the funniest lines from the golf film.
If you want to watch it again you may be able to do so on some Demand services or you can also get it on DVD at very low prices online.
Funny Lines from the Film
Happy – Just tap it in, just give it a little tappie, tap tap tap.
Chubbs – Go to your happy place.
Scary tall spectator – And you can count on me, waiting for you in the parking lot.
Happy – You're gonna die, clown!
Hal – You could trouble me for a warm glass of shut the hell up.
Chubbs – Damned alligator bit my hand off!
Happy – Son of a bitch ball why don't you just go home. That's your home, are you too good for your home? Answer me, suck my white ass ball.
Crazy old lady – Mista!
Hal – You will go to sleep, or I will put you to sleep.
Happy – You eat pieces of shit for breakfast?
More About The Happy Gilmore Movie
'Happy Gilmore' is a hilarious comedy starring Adam Sandler. In this movie, Sandler's character, Mr Happy Gilmore, is a ice hockey player that can never quite make the cut. After finding that he has a natural talent for golf, he joins the Pro Golf Tour. He does this in hopes to earn enough money to pay off the severely past due taxes on his grandmother's house before the bank sells it.
Former professional golfer, Chubbs Peterson (played by Carl Weathers), begins to train Happy and helps him to get some of his raw power and emotions under control. Chubbs only has one hand because the other was bitten off by an angry alligator during tournament play. When he enters the Pro Golf Tour, he and Tour champion, Shooter McGavin (played by Christopher McDonald), become instant enemies. McGavin makes life extra difficult for Happy, who is not your average golfer.
Happy's relationship with Virginia (played by Julie Bowen) acts a great side-story, including the scene when he takes her ice skating on a date and hires the whole ice rink, the lights go out and the song 'Endless Love' comes on.
This movie has a great story and a universal theme of good overcoming adversity to win out in the end. It is light-hearted and a good laugh!
Funny Moments
Go to a happy place.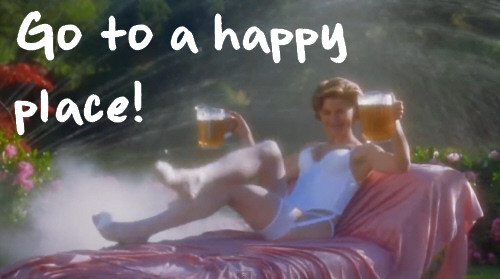 Shooter McGavin gets scared of a spectator.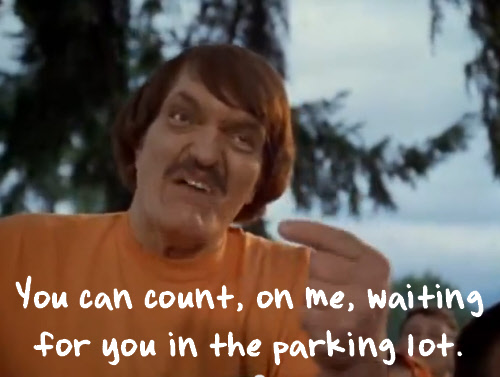 You can share your favourite moments via social media in the section below.