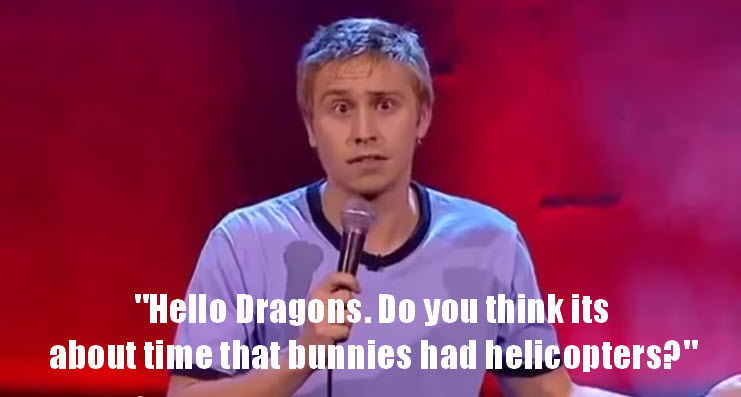 This young funny man first made his mark on the comedy world when he reached the final of a prestigious new Channel 4 stand-up event at the Edinburgh Festival aged just 19. Since then, a freewheeling, apparently effortless style, love of improvisation and an ability to go off on a tangent have helped his meteoric rise to the premier league of humour.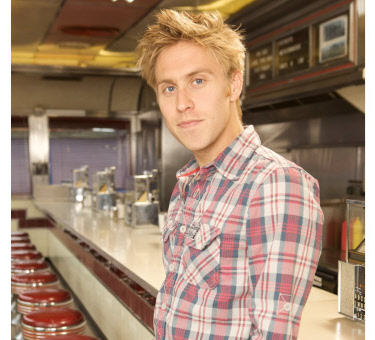 A panellist on Mock The Week, he hosts his own BBC Three show 'Russell Howard's Good News' while also appearing as a regular guest on Would I Lie to You and Never Mind the Buzzcocks.
Russells Best Quotes
When you're three, you're into custard, and jumping.
Look at Anne Robinson. She looks like a fox in a wind tunnel, not a good look.
So my mum bought a jacuzzi, and I was in there along with my father and my sister, when my mother decided it would be the ideal moment to say "Guess what everyone in this jacuzzi has in common? You've all sucked on my tits."
Have people always been this angry? I've got a funny idea that before the internet people were just writing fuck you and attaching it to pigeons.
It's about time that bumblebees had slippers.
Are you like me and think that it's about time bunnies had helicopters?
I read in a magazine, 59 ways to please a lady. Rolo yogurt. And rather than telling her what I had planned. I pretty much waited like some hideous yogurt goblin.
Some people in England only have their wheelie bins collected once a fortnight. Their suffering is unimaginable.
If I were to die of anything sex-related or I had taken Viagra, you just know there'd be headlines of Russell How-hard in the newspapers.
Do you know how we look for terrorists now in airports. Based on gender, ethnicity, and behaviour. They may as well come out and say are they shifty are they beige.
I would love the ability to give someone an orgasm just by touching them.
The last time I saw African kids this excited, Madonna was at their school with a net.
I am the munter of my friends. I've got wonky teeth and a lazy eye. My friend Rob is disgusted that I'm a heart-throb.
And last but not least one of the funniest:
She's 80 my nan, what do you want for your birthday? "Shredder! Get me a shredder!". What do you want a shredder for nan? "Identity theft!".
DVDs Released
He has released a few DVDs which are all out now. Here is a selection of them.

Want To See Him Live?
If you do you can see his current available tour dates via the TicketMaster website. Seeing one of his energetic performances will be far better in person than on TV! This top funny man appears at arenas across the UK from February 2014 with his new tour which is called Wonderbox.
Hope you enjoyed that list! Share your comments in the section below with other fans. And don't forget to spread the word to your Facebook friends as well.