Karl Pilkington Quotes – Wisdom From The Bald Headed Manc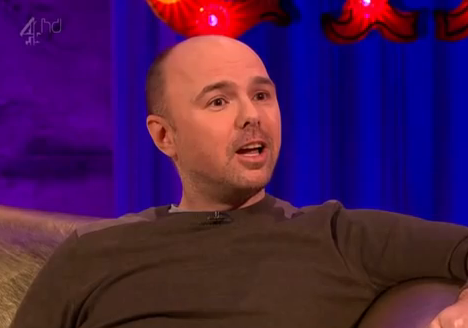 Discovered and made famous by Ricky Gervais this 'little bald headed manc' as Gervais likes to call him has gone on to create laughs just as loud as Mr G and Stephen Merchant have managed. He may say some really stupid and dumb things, but he is also very witty, and his mind works in a very unique way! The comedy industry is lucky to have him. Here are some of Karl's best lines.
If you are a fan of Karl's he has all sorts of books and DVDs you can get online and on the high street. Don't forget his other work with Ricky and Stephen Merchant including their hilarious podcasts in the App Store.
Funny Things Karl Has Said
"I get spots when I drink out of cans."
"We are always making more and more stuff in the world. You know; big buildings, big planes, big boats and that. Will we ever get to a point where all this is too heavy for the world to handle?"
Talking about volcanoes, "Just keep a couple, fill the rest in."
In reference to it taking 22 years to build the Taj Mahal, "that's no good is it, if that happened now you'd be going 'well what they doing!'"
"I've always been old. Me mam always said I was an old baby."
"The Tudors, I don't even know if I had a family back then."
"Worms that are growing up in a family, where there is loads of food around, they don't have to fight for food, they are quite happy, they don't have to fight for food so they don't have teeth. The ones, like the rougher worms, it's like a massive family with kids left, right and centre, but they haven't got the nutrients to feed them all so they fight against each other, they're growing teeth now."
"All I know about Anne Frank. Is that, errr, she was in a cupboard. That's all I know about her."
"Who gave the dinosaurs their name?"
"Insects don't have lie-ins, so we shouldn't."
"If moths had eyes would they be happier? How do they know they are not dead?"
Talking about Wales, "It's like one of them places where it feels like everyday is Sunday."
Crouching over an Indian toilet, "This can't possibly be better. Splash-back. I didn't want to get into detail."
"If it's a potato or a nut, it's a foodage."
Quick Bio About Karl
Karl Pilkington began his professional career as a radio producer in London for XFM. His friendship with comedian and actor Ricky Gervais catapulted him into stardom.
Born September 23, 1972, Karl was the producer for the radio broadcast of The Ricky Gervais Show co-starring Stephen Merchant. During the show, Karl would occasionally stop in to give his hilarious and unique observations about show topics. In time, he would be a regular guest on the show as it moved to an animated version for HBO.
In 2005 he co-hosted with Russell Brand BBC 6 Music. While Gervais was making news with his HBO show Extras, Pilkington made a cameo appearance on the finale. Most recently he stars in the Gervais hit show Derek where he plays one of the major characters, Dougie, who is caretaker and bus driver.
In solo work, Karl has also done voice-over jobs. He's worked with One Stop Office Shop, Wickes, Sony PSP, and many others. His most recent solo effort was in the SKY 1 series The Moaning of Life.
He is married to Suzanne Whiston, who is often the topic of conversation, especially in regards to the idea of marriage and relationships. Suzanne is often talked about, never much seen!