Artist, comedian, and actor Noel Fielding stars as Vince Noir in award-winning cult comedy series The Mighty Boosh, co-written with Julian Barratt. An experienced stand-up, his routine incorporates surreal stories, physical comedy, characters, and songs. He is also pretty good at teasing flustered bakers in the Great British Bake-Off tent!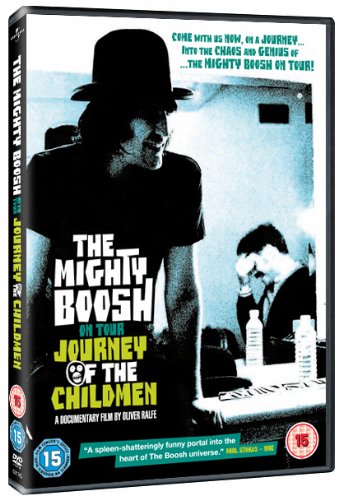 Fielding has also had roles in some of Channel 4's more off-beat comedy programs, from Nathan Barley to The IT Crowd. Noel was team captain on BBC panel show Never Mind the Buzzcocks. He has co-hosted Comic Relief Does Top of The Pops, appeared in various music videos and starred in five episodes of BBC Radio 2's Vic Reeves' House Arrest. He won a Sexiest Man award in 2008, and his flamboyant sartorial style has also garnered him a Best Dressed Male gong.
Here are some funny jokes from Noel Fielding during stand-up gigs and interviews:
Catch the vision, smell the dream. Make toast and put it in your anorak.
We didn't want to be known as Barratt & Fielding, we'd just sound like a company of solicitors. The Mighty Boosh is more flexible and it's amusing watching people saying boooosh.
My nan had a cat with one eye. It walked into walls and tables. I used to think it was hilarious. It was a slapstick cat.
When I was a little kid I wanted to be Face (The A-Team). I thought, cos I had blond hair too, that when I grew up I'd look like him.
You know the black bits in bananas? Are they tarantulas' eggs?
It's impossible to be unhappy in a poncho!
I'd like to punch out a really old lady. There'd be no repercussions.
I used to suck Smarties until they were white, let them dry, and then put them back in the packet and show my mum the colourless Smarties.
I never did that badly with women when I wasn't on the telly, but it's a bit out of control now. Strange, because I think I look like a troll wearing a woman's wig backwards.
You are welcome to throw your thoughts, more quotes and love for Noel in the comments section below.