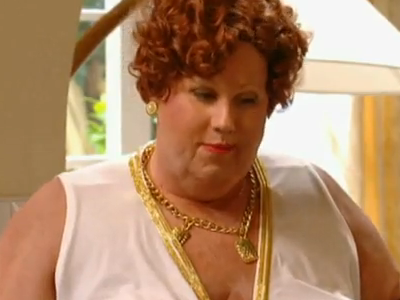 Resident (well, permanent holiday) of the Hill Grange Health Spa in Trump, Mrs Bubbles Devere is known for her lovely tan, pleasant voice and fuller figure when she gets naked! Definitely one of the best characters from the Little Britain BBC series.
Here are some great videos of Bubbles in action.
Worth watching again and again, quality sketches. One of many great creations by Matt Lucas and David Walliams.