Funny Captions for Photos – The Workplace
Here are some more caption pics we've come up with, this time the topic chosen was 'work', the thing we all have to do but most of us often can't be bothered and would rather be on holiday! Anyway, without further ado let's begin.
Work Pooh
Everybody knows this feeling, you really don't want to have to go but it's gotta be done. Unfortunately the work pooh will forever be apart of life.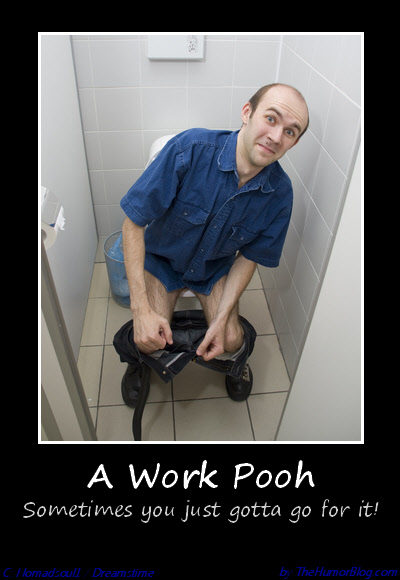 Employment demotivational poster 1.
Office Dick
If you work in an office you are guaranteed to have one of these. Who's yours?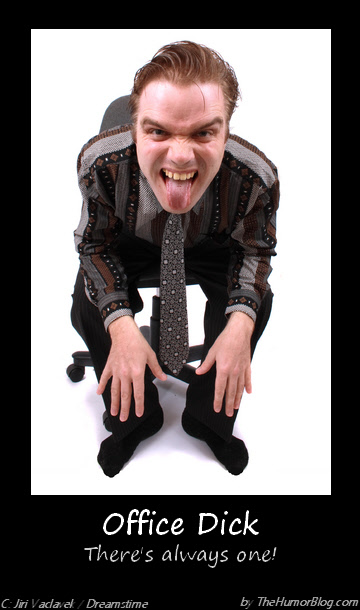 Job caption photo 2.
Office Farts
That moment when the place stinks, but nobody will admit they did it, absolutely gold! And if it was you, never accept responsibility. If it wasn't you then as a general rule blame the quiet girl or guy who sits in the corner, they are the prime office fart contenders.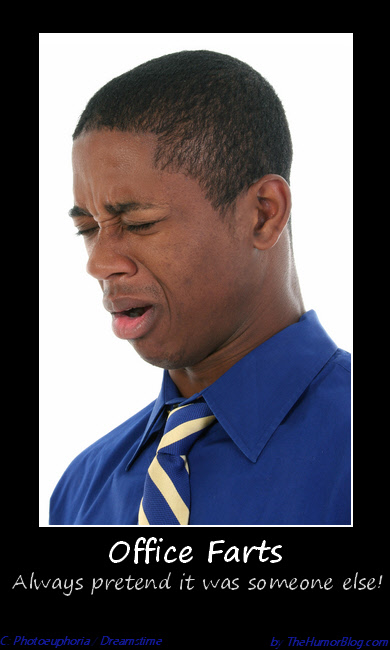 Bum fart joke picture 3.
University
This one is for the university students out there, I'm sure you've had this feeling.


University gag 4.
We hope you enjoyed these funny demotivational posters. And if you are at work reading this right now, then get back on it you lazy sod before your boss sees you peeking at our website! If you are a bit of a lad you may also enjoy these ones about the pub, every mans favourite building.
To Share
If you like any of these you are more then welcome to send them over to your friends however you want to. If you want to Facebook all your friends the 'Like' button at the top of the page will do it's magic! Alternatively to send emails or individual Facebook messages please copy and paste the URL, simples!
All graphics used have the copyright in the bottom left-hand corner which contains the photographers name.