Here are some funny caption pictures we have created for your eyeballs, this time the theme is 'pub'. Every mans favourite place – ok maybe second place behind the bed!
Beer O'Clock
Next time you want your buddies down the pub throw this at them on Facebook and beer o'clock should arrive shortly, to send it their way here is the link to copy and paste: https://chucklebuzz.com/pictures/beer-oclock-time.jpg

Beer oClock time picture 1.
Big Tips
No explaination needed.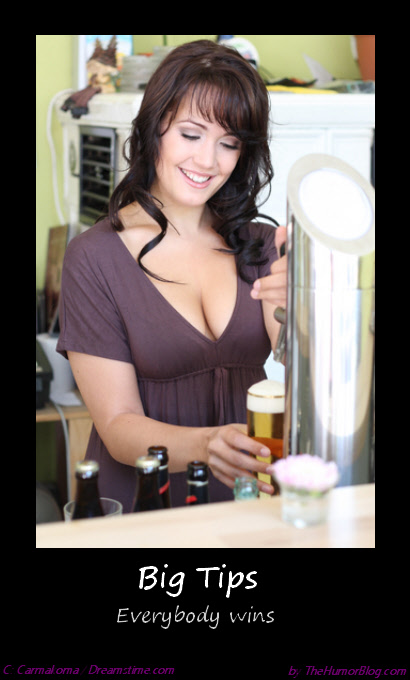 Funny barmaid joke 2.
Heaven
Has a sign ever looked so welcoming?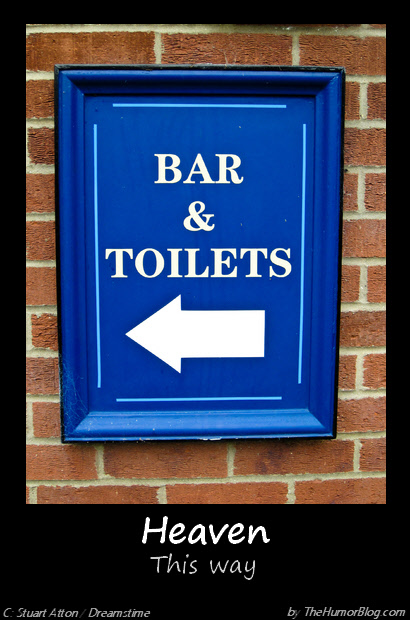 Heaven sign 3.
Don't miss out on lots of other very funny demotivational posters in our dedicated category.
If you have come up with your own captions send them into us as we'll look at getting them published on our website. If you enjoyed these you are welcome to share them with friends via social media or a cheeky email. Spread the laughs!
All pictures used have the credit for photographers and provider in the bottom left hand corner.