It all began in 2008, when the first series was shown on E4. Damon Beesley and Iain Morris were the two geniuses who created and wrote The Inbetweeners.
In total 3 series were made. It was mega popular with the last 2 episodes both receiving just over 3.7million viewers. Two film releases followed which carried on very much in the style of the TV series and sticking the winning recipe paid off, the films were hilarious!
To celebrate this classic British comedy we've curated an awesome collection of the best quotes from The Inbetweeners by the main characters.
Quotes by Simon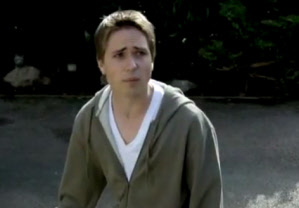 "This is a man's drink, if you don't want it I'll have it, and if you can't take me like this well I'm sorry babes, but this is the package."
"I'm gunna fuck your fucking fanny off you twat."
"Do it, get big, get big. "(whacking his cock)
"Football friend!"
"I've had 210 wanks and my cocks like a Peperami."
One-liners by Jay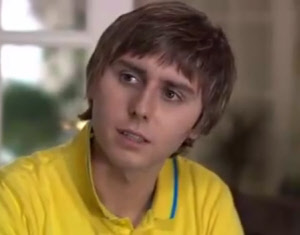 "Alright benders, you missed me then."
"If there's grass on the pich, play ball."
"He shoots, he scores, right up the vag."
"I'm off to find the clunge."
"There's a whole world of pussy out there."
"The gash isn't going to fuck itself you know."
"Bus wankers!"
"Morning benders, jump in the minge mobile."
"A cow, it charged at me. So had to knock it out, one punch."
"I'm off for a quick tug."
"Wait for the gash to form an orderly queue."
"I'm just really good at shagging now, thats all Im saying."
"To the pussay!"
"She'd definitely get it, right up the bumhole."
"Nahhh I'm not allowed [to revise], teachers say cuz I've got a photographic memory it wouldn't be fair on the other kids."
"Wear your wellies Neil. Because you'll be knee deep in Grammar school clunge."
"Oh, I'm gonna have to go, got a missed call from Ralph Lauren."
"How's count spakular [Will] being getting on?"
"Simons got a boner!"
"I can't believe you lost the muff wagon."
"They're only daffodils, fucking little show-offs. Look at me, I'm out first, I'm all yellow."
"This girl's so wet for me I can hear the waves breaking in her fanny."
Will's Funny Moments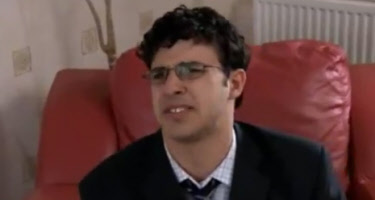 "Old skool wedgie, squashing the balls now."
"Oh it was going quite well then she realised I'm a massive dickhead and pulled some other bloke."
"I thought it was a fart sir, I thought it was safe."
"I have never put my penis in a lady."
"Feisty one you are."
"You bumder!" (to Neil's dad)
Quotes by Neil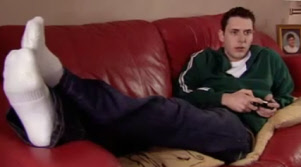 "I don't think I've ever been on the internet without having a wank."
"More special then them twins that only wanted anal?"
"Do you have to put the balls in? I've heard you've really got to put the balls in to make it work." (talking about sex to Jay)
"I've never loved anything before, apart from a car or a sandwich."
"Yeah go on, muff before mates."
"Can one of you's help me I think she might be a two man job."
"I stopped believing in god when I realised it was just dog spelt backwards."
"How much lego can you stuff up your bum?"
"Oooh friend!"
Other Inbetweeners Characters
A list of funny lines said by other characters in the series.

Gilbert – "Piss off and let me get this final piece of hell over with!"
Gilbert – "Well McKenzie, you see in my role as a non virgin I've got better things to be doing with my time."
Jay's dad – "So you back with the pig?" (asking Jay if he's had sex with Chloe)
Jay's dad – "Women are like fairground rides, fucking mental!"
Simon's dad – "I think me and your mum noshed one up in the shed once."
Rewatch the show
If you are a fellow lover of the program and still find it hilarious you can rewatch it on Channel4's on-demand service!
What lines have been missed from this page? You're welcome to add more Inbetweeners quotes in the comments section below!