Funny Jokes By Jason Manford!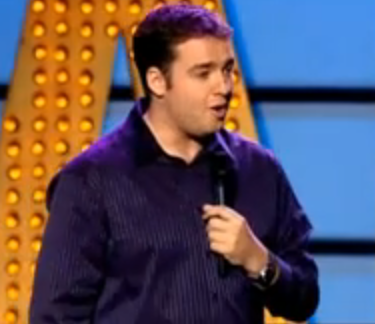 Jason Manford is probably best known for being on the comedy panel show 8 Out Of 10 Cats, hosted by Jimmy Carr, but he is mainly a stand-up comedian.
He hasn't been around for too many years but is already a very popular comedian. He talks about topical things and the general things blokes talk about (like football!), with a great sense of humour. Jason's first DVD Live At Manchester Apollo is very highly rated and can be picked up at bargain prices! Some of Jason Manford's funniest jokes:
How he looks – "what's this fat Michael Owen doing"
Talking about footballers – "you're on 60grand a week, if I think you're a knobhead, I'll tell ya!"
Weather – "the weather in Manchester, it's like the Muslims in Iraq, it's either Sunni or it's Shiite"
Tickets are free – "is anybody in from Liverpool? Oh right thought we might have priced you out"
About the recession – "I've seen you before, you used to work at Woolworths, nowhere to take that pick'n'mix knowledge is there"
Money – "I've stopped tipping, not flytipping, I'll always do that"
About tipping when eating out – "another problem you've got is you can't give an adult a pound, you may as well go 'there you go mate get yourself some sweets'."
If you want to learn more about Jason, find out tour dates, read news and more check out his website jasonmanford.com, you will also find him on Facebook.