Ever since the mid-1970's this man has been making people laugh. He made the transition from being a folk singer to a full-on comedian with huge success. As well as being a stand-up Billy has appeared in many films including Indecent Proposal and The Last Samurai. Add in lots of guest TV appearances, his own shows, and a small library of books and you can see how huge this highly respected comic is.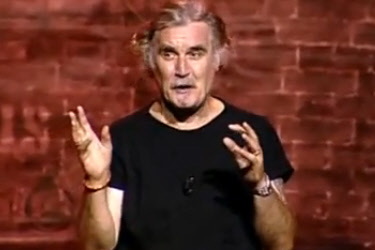 So here are funny Billy Connolly jokes, right from the Scotsman's mouth.
"Never trust a man, who when left alone with a tea cosey….doesn't try it on."
"There are two seasons in Scotland: June and winter."
"Have you heard about the oyster who went to a disco and pulled a mussel?"
"Roses are red, Violets are blue, I'm a schizophrenic, and so am I."
"I'm famous for my bottom dances, but you'll only see my bum and willy if you raise a million pounds within an hour."
"Before you judge a man, walk a mile in his shoes. After that who cares? He's a mile away and you've got his shoes!"
"Marriage is a wonderful invention…then again, so is a bicycle repair kit."
If you like to collect classic comedy DVDs check out Live In London.