The BATFA winning hit show first appeared on our screens in 1998, and Jim and Barb, along with Denise, Anthony, Dave, Nana and Baby David have kept us watching them watching TV ever since!
The stars of the show are now back with Royle Family: Behind The Sofa, where they share their fondest recollections of the comedy. It is on GOLD (sky channel 110, Virgin TV 126) on November 10th at 9pm – and will no doubt be repeated! To follow-up on November 17th The Royal Family Portrait is also on GOLD where the creators showcase their favourite scenes. Must-sees if you are a fan of the program.
Here is a clip for your viewing from the new show, and check out some famous quotes from the show further down the page also.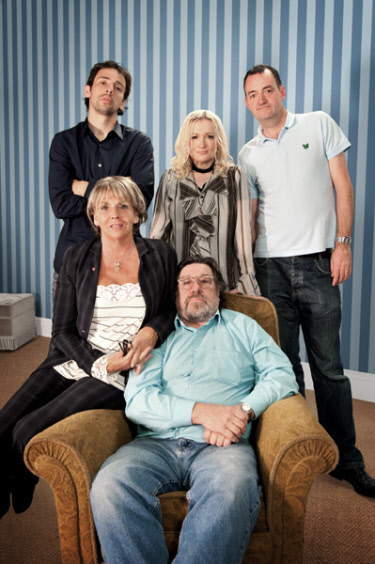 Funny Royle Family Quotes
(Jim) "I will buggery! There's five minutes left in that…save on the lecky!"
(Denise) "You're tight as a crab's arse, you, Dad."
(Barbara) "Oh, he hasn't got a heart Mam…he's got a swinging brick."
(Dave) "Hey I'm rough today, me guts are well off, I had a bad pint last night."
(Cheryl) "Barbara, I lost 4 pounds…and then I put 2 back on and then another 2. But I've not gained any."
(Barbara) "Yeahhhh…"
(Jim) "What do you keep buying that bloody cheap toilet paper for? It's cutting my arse to ribbons!"
(Denise) [talking about Beverley Macca] "When I come out of the toilet she was round him, right, like flies, right, round shit".
Classic British comedy, put any more of your favourite funny lines below.