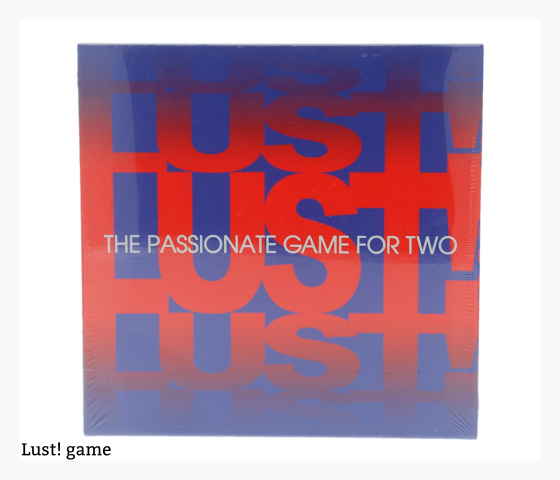 It's A:
Lust! Naughty and Fun Game For Couples
Get ready to close the curtains, ask the neighbours to put on some earmuffs, and be prepared for a fun evening in with Lust!
This naughty board game is for couples. You begin by placing your markers at the start of the board and the winner is the person to reach the end first. The final outcome has 30,000 possibilities. Good luck to you if you can play this game that many times to find out, that's some seriously high sex drive!
Surprise your partner and indulge in this game that's sure to spice things up in the bedroom. Get ready for a wild evening!
Buy It!
Visit the retailer to check availability and current price.
Found In These Gift Lists
Our score for Lust! Naughty and Fun Game For Couples:

69

out of

100

!