If you are ever stuck for what gift to buy somebody then it can often pay to turn to something funny. This is dependent on the person receiving the present of course. If it's your best friend you know inside out then they will probably love novelty gifts, but if it's your sweet old granny you may not be so sure of the reaction. The great thing is it works whether it's a Christmas present or for a birthday.
Here I have had a bit of fun and compiled what I think are some cracking comedy gifts, hopefully they provide the receiver with a laugh. I've purposely kept the budget low on this because it's not really worth spending too much on these sort of things.
Do any of these lovely things spark your interest?
Funny Novelty Gifts You Can Actually Buy!
Yes this is exactly as it looks, it's a Donald Trump pen holder. Ideal for the person in your life who hates Mr Trump. Buy them this and they can shove their pen or pencil right up has backside every day of the week. As novelty gifts go this one might prove quite popular across the USA!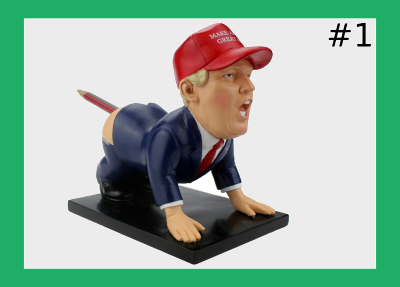 This BS alert button may be ideal for the work environment! We all know this modern world we live in contains a huge amount of people that go around saying complete and utter BS, with this button any time you hear it coming from somebodys mouth you can hit the big red button!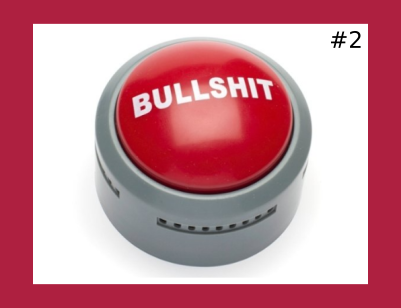 Got a woman in your life who loves to be under a blanket when things get a bit cold? Here is a blanket with a bit of a difference, it has mermaid legs! This is just one available, they come in other colors and patterns.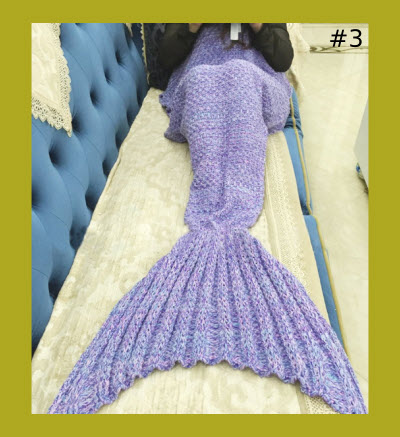 I'm afraid this page had to have a mug on it because they are one of the classic novelty gifts to give to people! If you don't like swearing this one isn't for you, but I thought it was funny and would happily buy it for someone who has a proper potty mouth on them!

Something a bit different now in the form of a silicone mold to make a pretty damn cool breakfast of bacon and eggs! Would definitely take a few goes to get used to it I reckon but once mastered it looks sweet on the plate!

Feel free to share other funny stuff you know of in the comments section below. Depending on good suggestions I might keep adding more stuff to this page if it's worth it.