There is loads of funny stuff on Instagram, you just have to know where to look. There are many different accounts you could follow, but here are just some of my favorites. They are not in any particular order because all of them are hilarious and worth a follow, depending on your sense of humor of course.
Ive taken a screenshot of each account using my phone, and then put a little annotation next to each. Fire up your app and type in their username and you will find them.
This guy is a brilliant photoshopper.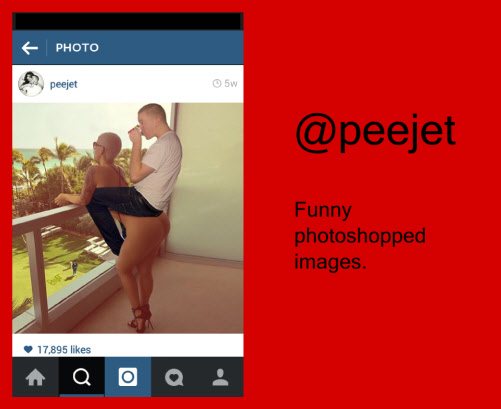 Kanye doing things. Far funnier then it should be.

Funny conversations had on Tinder.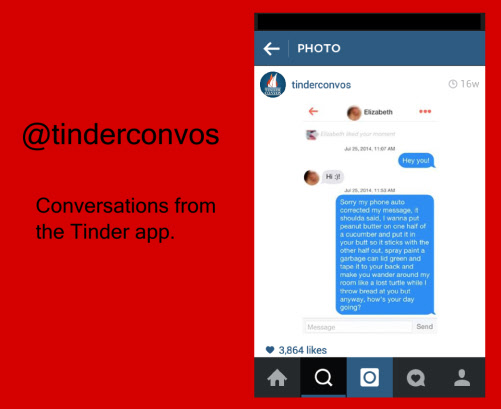 This guy has some good original stuff.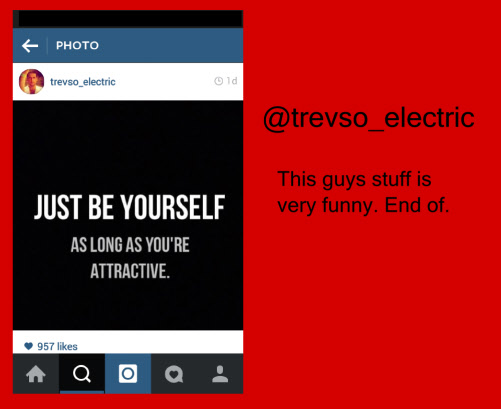 Fat jewish.

Like funny dogs? This is an account you should definitely follow.

The humor may be immature. It also happens to be hilarious.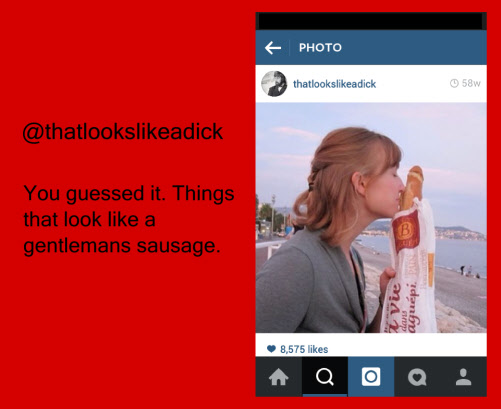 Drawings on coffee cups, very talented.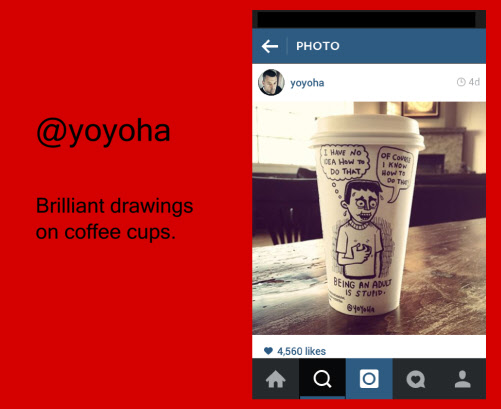 As the name says, these are text messages from peoples ex partners.

Different random funny images.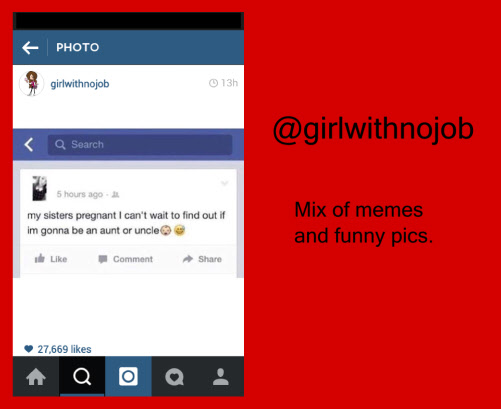 Which is your favorite?