This popular funny man is best known for live shows Bewilderness and Part Troll, and his surreal comedic style. He's been described as 'a hobbit with a wicked sense of humour' and 'the funniest bearded, babbling, bug-eyed druid the world has ever seen.'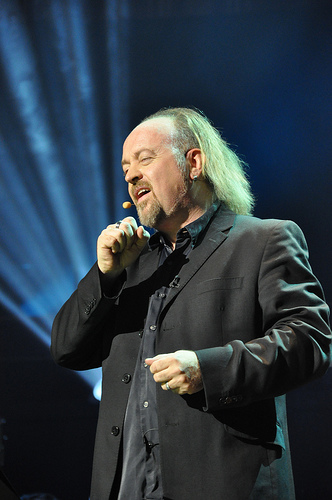 Bill Bailey's TV work, including being a team captain on panel show Never Mind the Buzzcocks and his part in Channel 4 sitcom Black Books, have garnered Bailey a huge following. He's a regular on intellectual panel show QI and had a role in E4's teenage drama Skins, among other TV appearances. Here are some of funny Bill Bailey jokes:
It's not a beard, it's an animal I've trained to sit very still.
I once punched a bloke in the face for saying 'Hawk The Slayer' was rubbish, when what I should have said was 'Dad, you're wrong.'
There's more evil in the charts than in an Al-Qaeda suggestion box.
Add a drop of lavender to milk, leave town with an orange, and pretend you're laughing at it.
What I'd like to do now – well, what I'd like to do now is grow my beard very long, weave it into my pubes and strum it like a harp.
Toughest job I ever had? Selling doors, door to door.
A lot of people say there's a fine line between genius and insanity. I actually think there's a yawning gulf. You see some poor bugger scuffling up the road with balloons tied to his ears, he's not going home to invent a rocket, is he?
Three blokes go into a pub. One of them is a little bit stupid, and the whole scene unfolds with a tedious inevitability.
I'm English, and as such I crave disappointment. I actively seek it out.
Watch the We Are Most Amused event:

DVDs including Bill Bailey: The Collector's Edition and The Many Moods of Bill Bailey are available now.
Image used is from Flickr, NickWebb, used under the Creative Commons license.