Comedy Central voted comedian, actor, writer, producer and director Chris Rock the fifth-greatest stand-up comedian of all time.
With his trademark high-pitched delivery, the American's wide-ranging material covers family, politics, romance, music, and class and US race relations.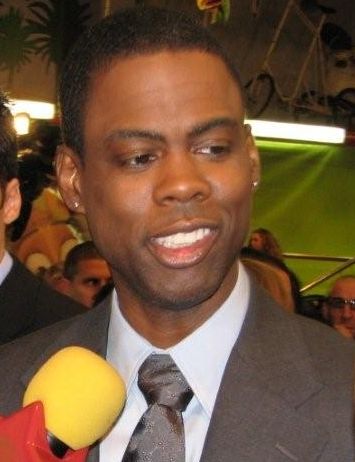 He has toured extensively and worked across film and TV, and is well-known for comedy sketch series Saturday Night Live, which he did in the 1990s. He hosted the 2005 Academy Awards, and film credits range from Nurse Betty to Beverley Hill Cops 11.
Here are some of his famous lines.
Never go to clubs with metal detectors. Sure, it feels safe inside. But what about all those niggas waiting outside with guns? They know you ain't got one.
There are only three things women need in life: food, water and compliments.
I don't get high, but sometimes I wish I did. That way, when I messed up I would have an excuse. But, right now, there's no rehab for stupidity…
You know the world is going crazy when the best rapper is a white guy, the best golfer is black, the tallest guy in the NBA is Chinese, the Swiss hold the America's Cup, France is accusing the US of arrogance, Germany doesn't want to go to war, and the three most powerful men in America are named 'Bush', 'Dick', and 'Colon.'
You cannot beat a woman in an argument. It's impossible. 'Cos men, we are handicapped when it comes to arguing because we have a need to make sense.
A man is only as faithful as his options.
Have you been watching American Idol? Getting Paula Abdul to judge a singing contest is like getting Christopher Reeve to judge a dance contest.
It's hard for a man to turn down sex … if they chase us, we can't run that fast.
No tour dates currently scheduled, but Chris Rock's award-winning documentary Good Hair is out on DVD. He stars with Adam Sandler in the movie Grown Ups, to be released in the UK in summer 2010, along with his other new film, Death at a Funeral.
Image from Wikipedia.