All the athletes will be well on their way to preparing for the London Olympics in 2012, but will they be prepared for any of these sorts of crazy people – streakers! Check out the funny cartoon below.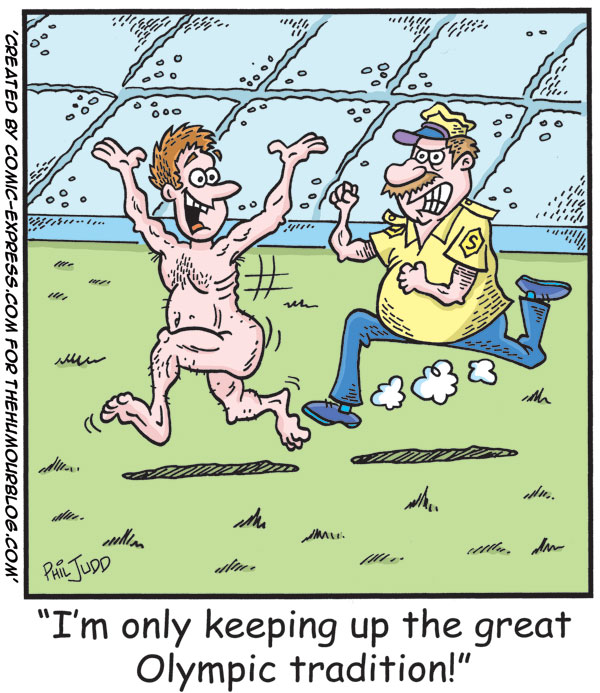 Olympic cartoon: "I'm only keeping up the great Olympic tradition!"
Whether it be the 100m, curling, sumo, karate, polo, cricket, or even chess – there will be some naughty naked person on the loose, but which sport will it be in?
If you like cartoons then check out this one as well which we also had created by the talented creator.