Here are 10 pictures of a variety of different funny signs from different locations. First thing that are you are thinking – are they real? Maybe, or maybe not, but who cares take a peek and have a little giggle.
Please be safe. "If you fall, animals could eat you and that might make them sick".


Credit: tenioman
Restrooms are that way.


By: mediaguru
Church sign. Such a bunch of jokers!


From: au_tiger1/flickr
Unexpected road ahead.


Source: celebdu
Don't let your dog shit on my front door. I think that's a fair request.


Credit: amatthews
Alcohol makes you more interesting.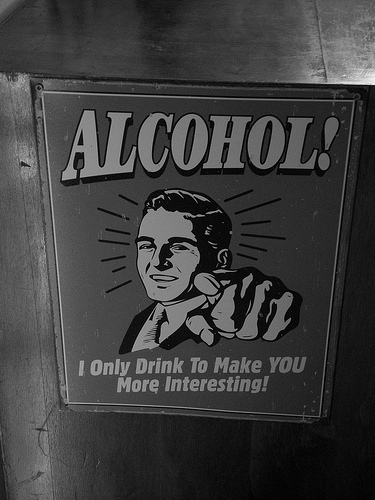 Taker: apokolokyntosis
B ITCHES


By: cpstorm
Exit and then pass out, Like!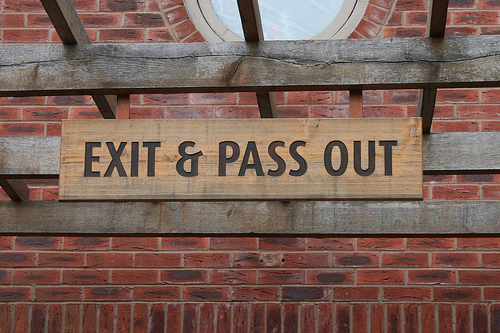 Credit: comedynose
Shirts and shoes required, bras and panties optional.


Source: apokolokyntosis
Caution. Sharp edges. Good of them to alert people.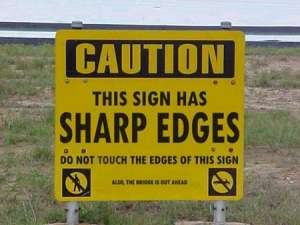 From: lissjasmin
We love publishing quality stuff like this so if you have more great bits and pieces like this that we can put on the website get in touch. Keep the funny pics coming in because we absolutely love them, as we know other visitors do too! If you enjoyed it don't forget to share with your friends and family on Facebook and Twitter so they can enjoy the good stuff too.
Thanks to the magic of Flickr for supplying these bad boys. Without them we'd just have a blank page. Others are free to use them as well, but make sure you give credit, it is only fair to the creators.